Seven thematic focuses have been defined:
Human rights, workers' rights and trade union rights, social inclusion, hospitality and mobility.

Realities of borders, walls and other barriers.

Resistances, actors, movements and collective actions.

The systemic crisis of capitalism and its consequences for migration.

Migration, gender and body.

Migration, the rights of Mother Nature, climate change and North-South disputes.

Population of organized migrants and diasporas as actors of change.
In order to participate you can :
In order to enable broad participation from Quebec and abroad in the WSF-Migration in Mexico, CTSM will facilitate the organization of an International Collective for the WSFM-2018, which will offer, in collaboration with various local and international partners, logistical support, a pre-departure training program and on-site accompaniment (with meetings of local Mexican organizations involved in the struggle for the rights of migrants).
For more information, write to: canet.raphael@gmail.com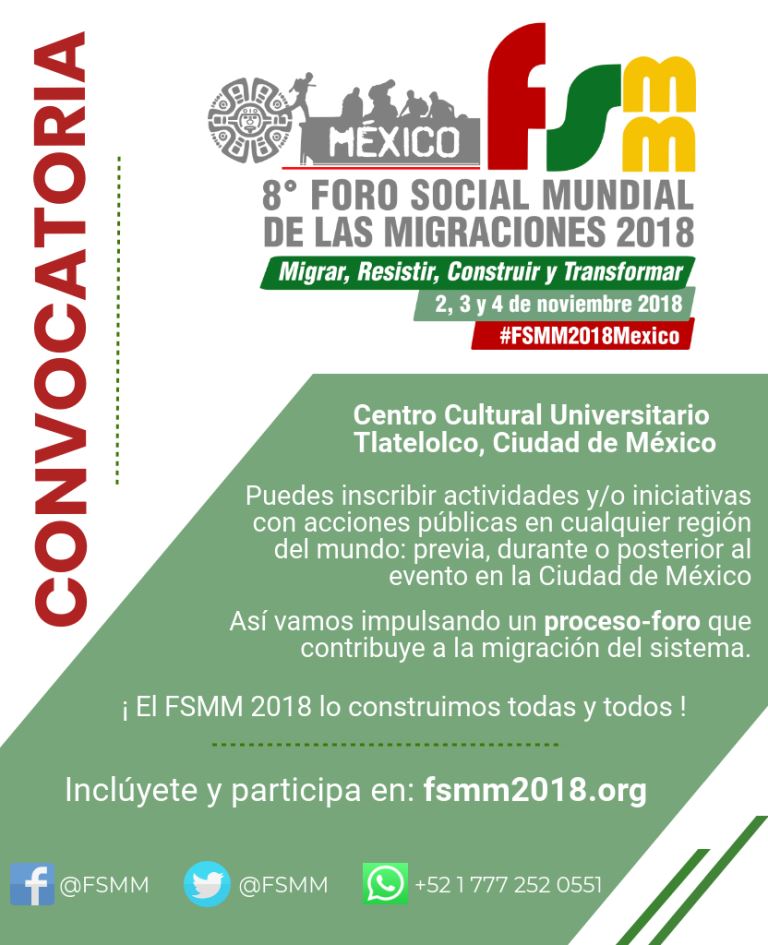 The Earth's inhabitants Agora
The Earth's inhabitants Agora aims to bring humanity together for global action.
This gathering should lead to the realization of three audacities:
The audacity to outlaw the processes that generate the structural factors of impoverishment in the world;

the audacity to banish war from our planet Earth;

the audacity to end the current unfair, inefficient and predatory global financial system.
To reach those goals perceived today as utopian, the group proposes a 7-step process, from the preparation of the Charter of Humanity to a global referendum.
Everyone is invited to join this process.
The detailed process is available in French here.