"We have received from the police some of the things, which were stolen from the house of the Bishop," Fr. Germano Bernardo Baku told journalists in Wau Wednesday, June 2 in reference to the May 9 daytime theft at the residence of Bishop Mathew Remijio. According to Fr. Baku, some of the recovered items include "two laptops, computers, Thuraya (mobile phone), some amount of the money and other small items."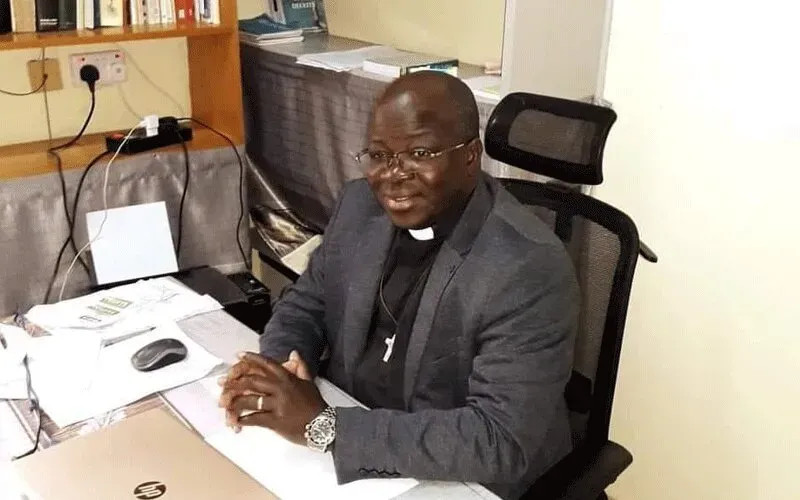 "There are still some items missing but we believe in the effort of the security organs to find all the missing items," said the Vicar General of Wau Diocese. The May 9 incident happened in the absence of Bishop Remijio and security guards who do not work on Sundays. The thieves accessed the Bishop's house after breaking one of the windows.
On June 1, the Police Commissioner in the Western Bahr-el-Ghazal State, Samuel Ajuong Cuar, confirmed that four suspects linked to the looting had been detained by the police in Wau, the capital of Western Bhar-el-Gahzal State. The suspects were expected to be presented before a court "for justice to prevail," Mr. Ajuong said.
The process of recovering the stolen items "was not an easy job," Fr. Baku said during the June 2 press conference, expressing his gratitude to the security personnel for their efforts. "We hope they continue maintaining security in our state and in South Sudan," the Vicar General said in reference to security personnel, and added, "I want to thank God for the wisdom He gave to the people who did the search."
Bishop Remijio, a member of the Comboni Missionaries, was ordained as the Local Ordinary of Wau in January following his appointment in November last year. Last month, Pope Francis appointed him Apostolic Administrator of South Sudan's Rumbek Diocese.
[Peter Mapuor Makur – ACI Africa]