In an interview with Aid to The Church in Need (ACN) International, Fr. Fonseca said people's anxiety in the region has been heightened following shootings by government soldiers who are quartered in some areas while having field training exercise. This, he says in the ACN report shared with ACI Africa Tuesday, May 11, should be a point of concern and a means should be found to ease people's tension during such moments.
"Whenever they hear the sound of a gunshot, or shooting of any kind from the Army training camps, people immediately start to panic and come running out of their homes," says Fr. Fonseca. He adds that various entities, including the Mozambican government, NGOs and the Church, are going to have to start talking intensively and constantly about peace and security, because of the increased fear in the region. The streets of Pemba, Fr. Fonseca says, are marred by such scenarios as government troops are stationed everywhere, it being the main military bastion in the region.
Every rumor of an imminent attack in the area will be fully blown out should there be a gunshot, be it from the government forces or the actual terrorists, he says. "People have to learn that in a situation of war such as what we are facing, they have to avoid passing on news if they are not absolutely sure about it," the Catholic Priest says. He further cautions people against spreading false news, which will make them fall victims of reports that are generated out of hearsay.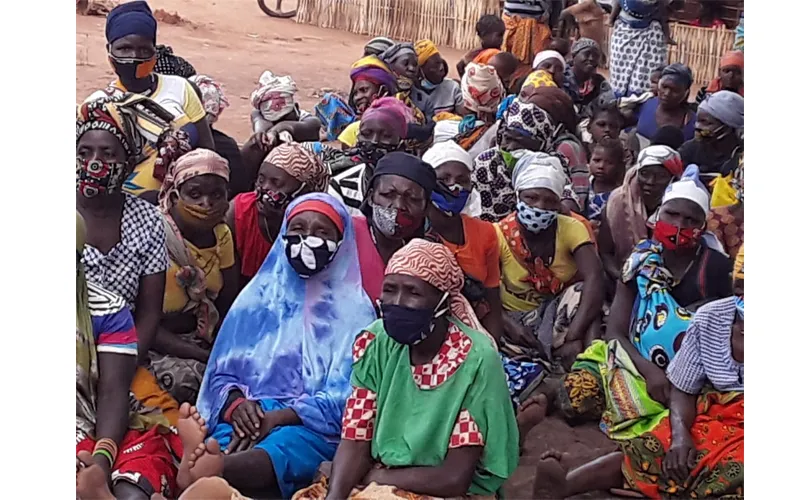 In the report, Fr. Fonseca alludes to a recent situation, which turned out to be a real attack on Palma, further North, near an offshore natural gas exploitation megaproject. He says that news of the attack, which was the second one in a row at the same spot came through individuals who were still staying in the area after the first attack. "Ever since the first attack, the most violent one on 24th March, news has been arriving in fragmentary fashion, but on 22nd April, four people were murdered and others abducted. The government still hasn't shown its face, even though several people have confirmed that there have been attacks in the area," the Mozambican Cleric recounts.
He told ACN that life in Northern Mozambique region has changed since Islamic militants paying allegiance the Jihadist Islamic State (IS) started reigning terror in 2017. Statistics show that since the religious extremism hit the region, 2500 people have lost their lives with 750,000 others displaced from their homes.
Because of the situation, Fr. Fonseca says, the church is endeavoring to assists those who have been affected by the war in one way or another and are majorly depending on aid from outside adding that it is a reality that people in the area have to get used to. "Our life has changed so much so that being a Priest is like being one of the emergency service providers. It is a matter of being on call 24 hours a day and putting our hearts and souls into this struggle because at the end of the day we can at least say that we are still alive," says Fr. Fonseca, advising people in the church to practice flexibility in addressing the protracted volatile security situation.
In his experience, the ministry of Priests in the region is not just limited to spiritual care but that they have also become activists, psychologists, first aiders, suppliers of foodstuffs, Caritas volunteer, among other roles. The Mozambican priest says that the situation caught them at a time when they were ill-prepared for it, making life, with the already existing COVID-19 spread and infection, difficult.
The situation in Mozambique has not only attracted spiritual leaders from the region but also political leaders from across the world. Members of the EU parliament recently expressed their concern over what is happening in the Cabo Delgado region describing it are "extremely worrying."
They called for EU member states to lead by example and intervene in the situation by lifting Mozambique out of the deadlock. Fr. Fonseca is one of the many church representatives who are disparately trying what they can to help people affected by the violence, war and instability in the Cabo Delgado region.
Their role spans from caring for the wounded to helping people reunite with their family members who have been displaced by the violent conflict. The Cleric says that they heavily depend on prayer from everyone monitoring the situation in Northern Mozambique.
ACN officials have been working closely with philanthropist and spiritual leaders like Fr. Fonseca to alleviate the war situation in the Catholic Diocese of Pemba and Mozambique at large. The Catholic Church leadership has actively been participating in charity works towards making lives for people affected by the religious strife in Mozambique comfortable. It has been doing this by acts such as building safe houses.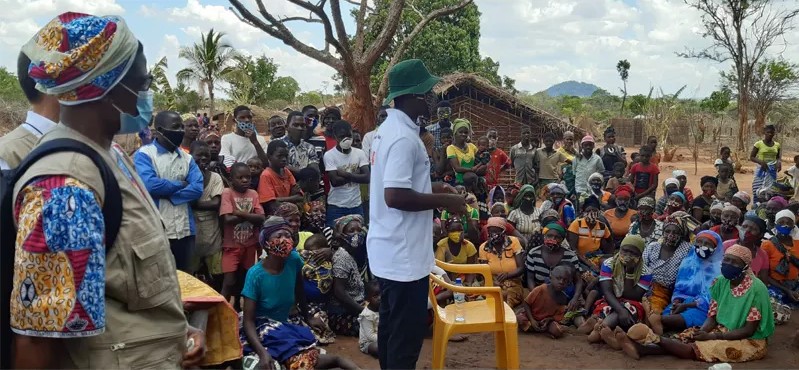 Currently, there are plans to build more houses, a project that will involve both the Catholic Church and other like-minded partners. Other Catholic Bishops in the Southern African region have also been extending their helping hand and prayer to Mozambique amid all the crisis it is experiencing. "The Southern African Catholic Bishops' Conference (SACBC) decided on a solidarity visit to the Bishop of Pemba from December 2 to December 4," says Bishop José Luis Ponce de León of Swaziland's Manzini.
In the report shared with ACI Africa, Fr. Fonseca says, "We want to thank the pontifical foundation ACN International for its support and accompaniment in our lives ever since the first moments of the crisis, here in the Diocese of Pemba."
"We are deeply grateful to the charity for its efforts to always be close to us. Today we know just how much you love us and care for our people. May God bless your misión," concludes Fr. Fonseca.
[Evans Kipkura – ACI Africa]